Here some projects on which I have collaborated at various levels.
Maybe my contribution was not fundamental, but it was really great to work together with many inspiring people.
——————————————————————————————————–
EEVIAC: Musica per gli occhi. Illustrazioni di Luca Camilotto (2016)
Spazio Zero, Oderzo (IT), 24.1 – 6.3.2016
This exhibition tells the personal approach of Eeviac in the creation of his original artworks, developed for Cds and Lps of several Italian and international artists.
For this event I have developed a special systems for diffusing sound on wooden panels. Each panel collect the final artwork and the sketches for a particular record. Each record is played by a series of speakers mounted behind the panel. When a user approaches it, the volume will get louder.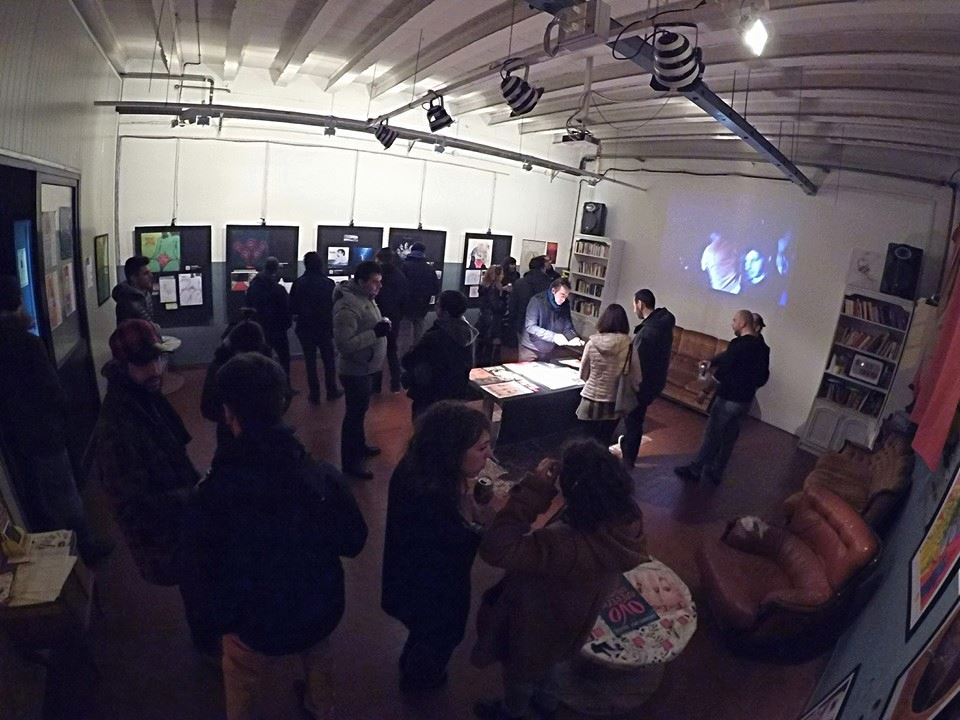 Photo: Eeviac Artworks
——————————————————————————————————–
Chicks on Speed – Artstravaganza (2014)
Along with some of my colleagues at the Interface Cultures Lab, I appeared as a voice on the track "Coyote Hustle" of the 2014 album of the Chicks on Speed named "Artstravaganza".
——————————————————————————————————–
Mycophone (2012)
I was involved in the development the first prototype of "Mycophone", an artwork by Saša Spačal, Dr. Mirjan Švagelj and Anil Podgornik. Here I was in charge of developing the electronics for the sound synthesizer and the motor controllers.
Developed at the Ljudmila Media Lab, Ljubljana (SLO), September 2012.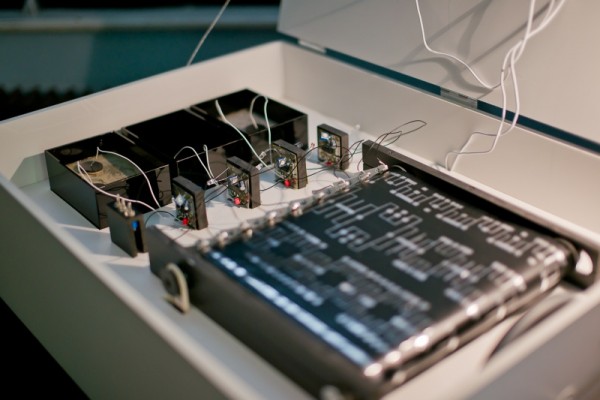 Photo: Saša Spačal
——————————————————————————————————–
Reactive audio-visual environment (2011)
Developed at the Kunstuniversitat Linz (AT) in November 2011 during a workshop with Chris Ziegler.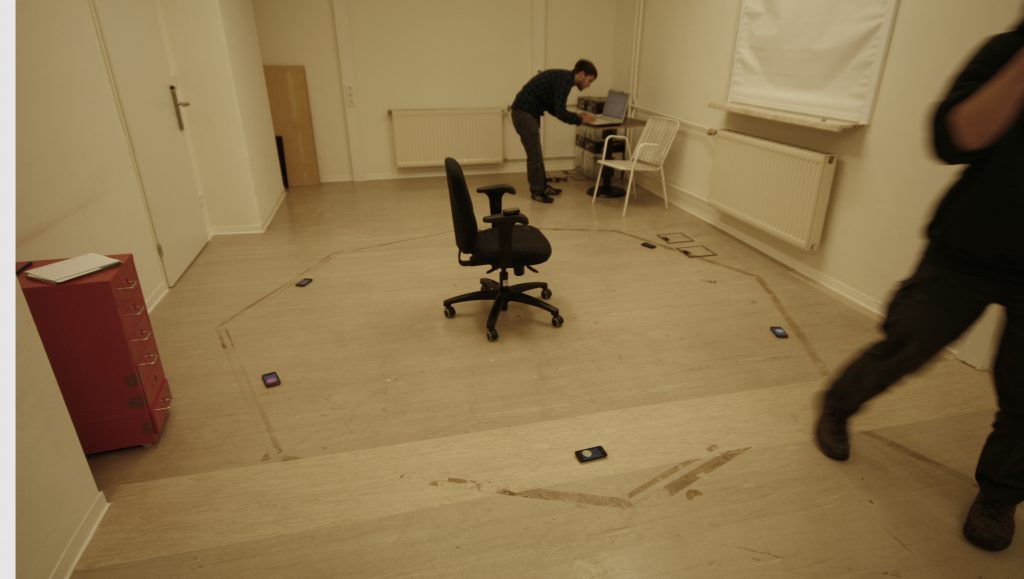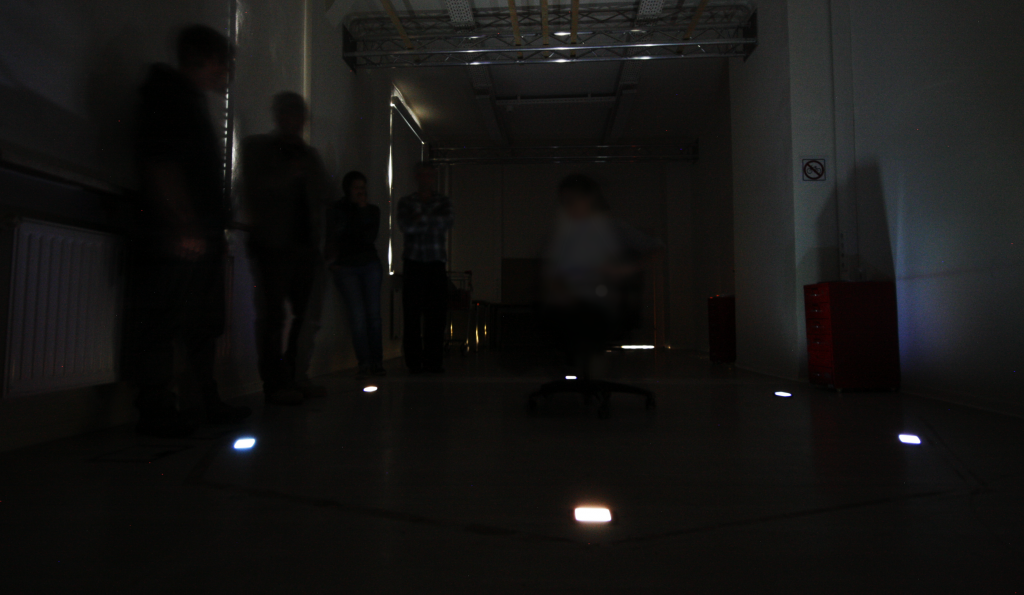 ——————————————————————————————————–
Sounding Popables – Interactive sounding pop-up books (2011)
SaMPL – Sound and Music Computing Group, University of Padova (IT)
IUAV, Venice (IT)
High-Low Tech Group, MIT Media Lab (USA) (2011)
Sounding Popables was a research project with the goal of developing continuous sonic interactions in augmented pop-up books.
I have contributed in the development of one of the prototypes included in the paper "Paper Mechanisms for Sonic Interactions" presented at the 2012 ACM TEI Conference.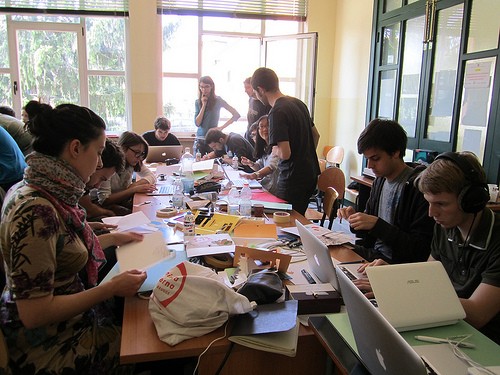 Photo: SaMPL
——————————————————————————————————–
Regia di Note – Debussy (2010)
Auditorium Leonardo da Vinci, San Donà di Piave (IT), 2010
In 2010 I have collaborated with actor and director Filippo Botter for his piece "Debussy. Impressioni di Suono". This theatrical play narrates the story of composer Claude Debussy through his own writings, images and music. The music of Debussy was executed by pianist Francesca Vidal.
I was in charge of developing the live video projection that interacts with the sound and gestures produced by the pianist.